The Toronto Tree Tower is a unique and innovative project that aims to bring a sense of nature and sustainability to the urban landscape. Standing at 18 stories and 62 meters high, the tower will feature 4500 square meters of residential space and 550 square meters of public areas, including a cafe, a children's daycare center, and workshops for the surrounding community.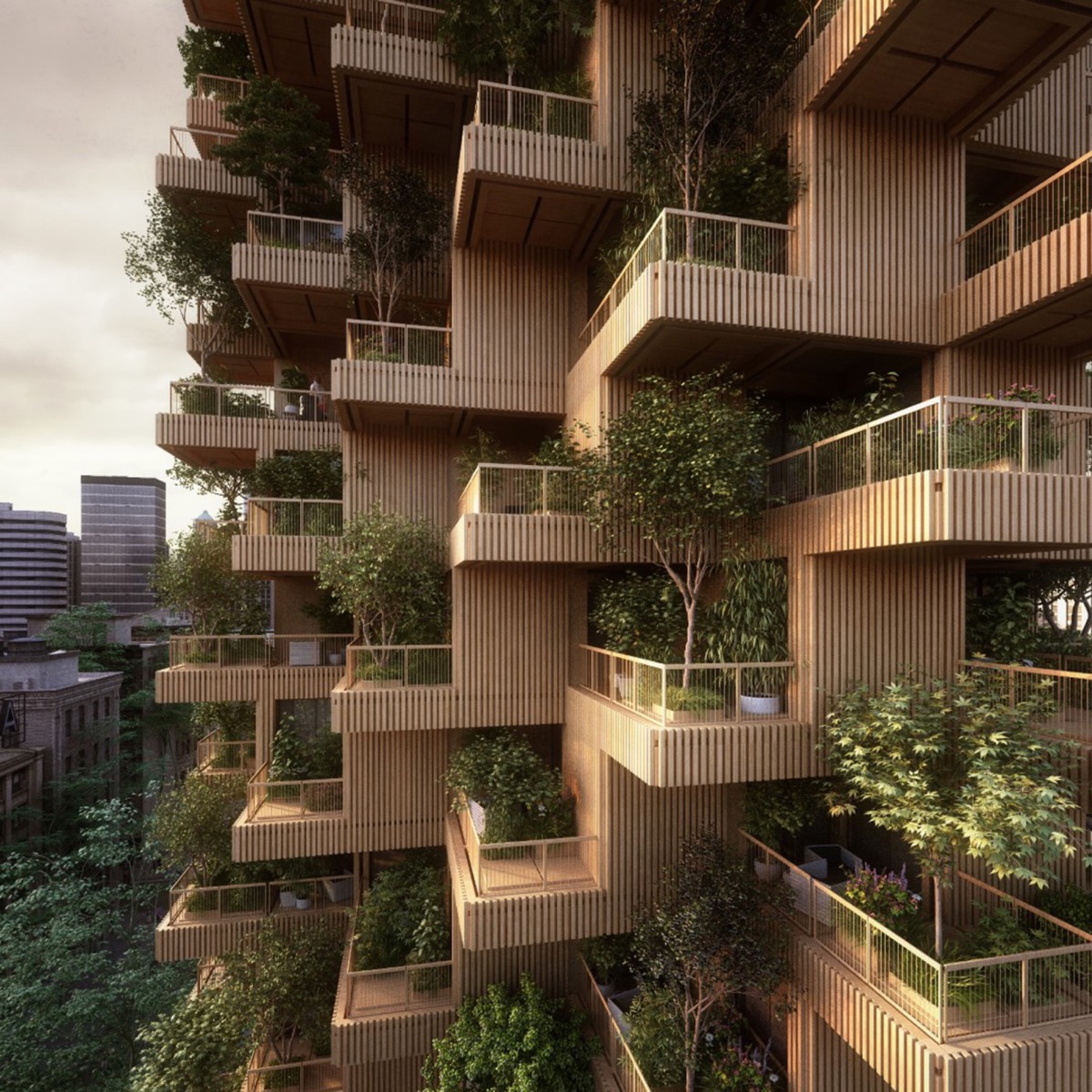 One of the most striking features of the Toronto Tree Tower is its wooden facade, which is adorned with trees and planters. This warm, natural appearance creates a contrast with the typical steel, concrete, and glass structures found in cities, and serves as a model for environmentally friendly development.
The building's connection to nature is further enhanced by its use of wood as a construction material, which has both ecological and economic benefits. It is also highly prefabricated, reducing the time required for on-site construction.
Overall, the Toronto Tree Tower represents a step towards a more sustainable future for our cities. By incorporating natural elements and using a renewable construction material, the building promotes a more positive and direct connection to nature in the urban environment.