Welcome to the new 'Steinberghof', a hotel that is designed to blend seamlessly into its natural surroundings. The green roofs spreading over its terraces, give the impression that the building has grown from the mountain, creating a sense of harmony with the environment.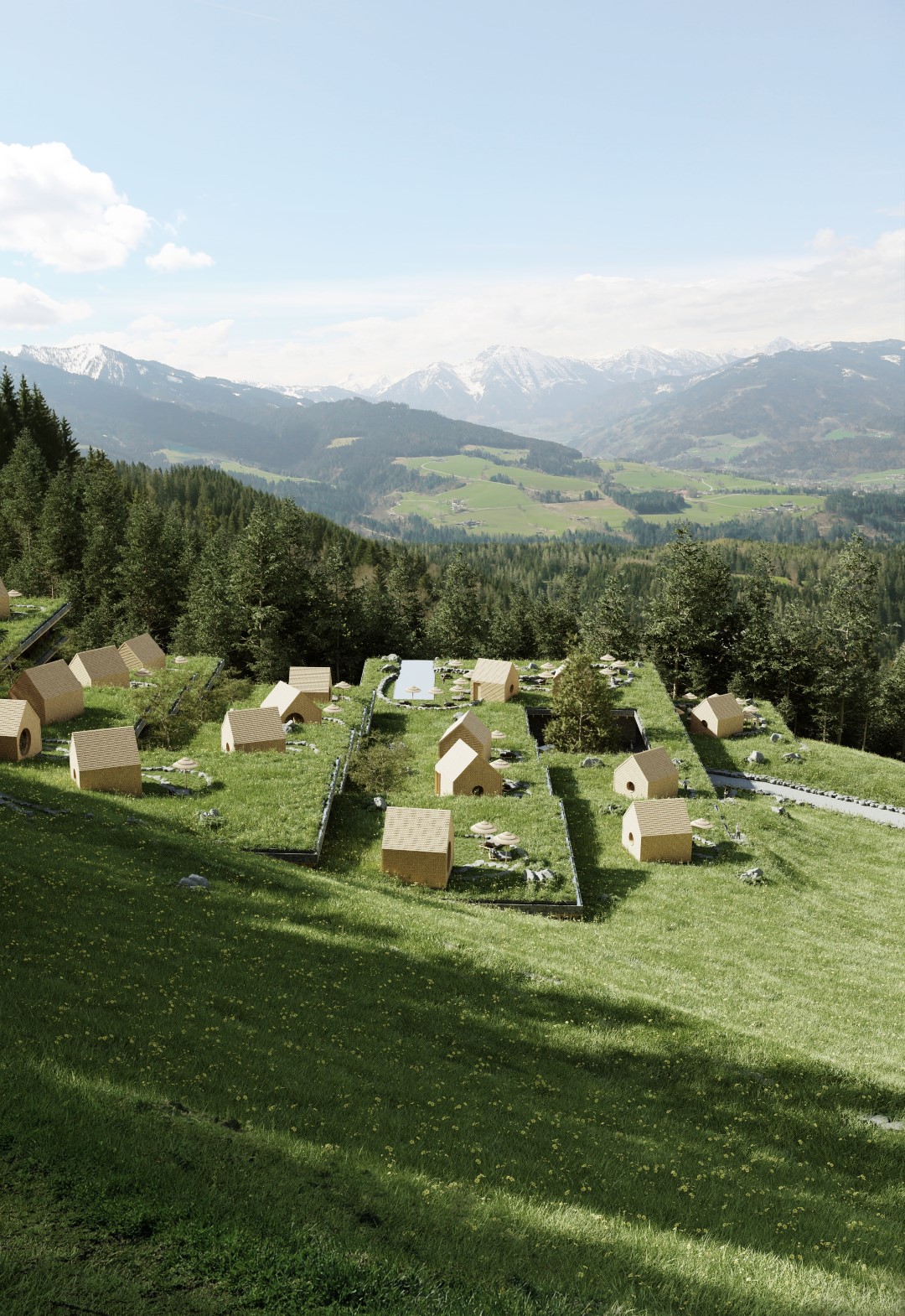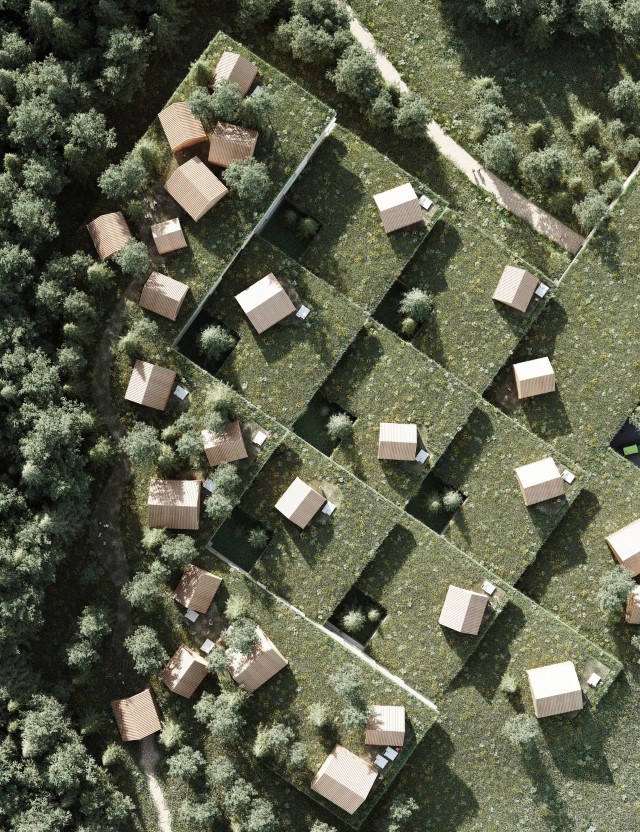 The design of the hotel doesn't scream 'Look at me!', but is rather an expression to connect architecture in a humble way to its natural surrounding.
All 50 units are ducked underneath the landscape and are oriented towards the stunning valley and mountain ridge in the distance. The small wooden cabins on the roof add a unique touch to the project and provide additional amenities, such as special bedrooms, saunas and greenhouses.
The hotel is located in walking distance to a famous skiing region, allowing guests to ski right onto the roof of the hotel and enjoy the sport activities of the mountain.
In the winter months, the snow creates a magical winter landscape and the hotel blends into the mountain, making you feel like you are truly a part of the environment. Together with the snow, the terraces create a unique winter landscape and only the wooden cabins and stone walls are visible, making the hotel blend into the mountain of its backyard.