This hotel in the Austrian Alps offers a unique experience, with 18 cabins nestled within the landscape at the foot of the majestic Hochkönig mountain.
The buildings are elevated on a tapered base with a small footprint, allowing the bottom edges to form a smile. This not only lifts up the cabins, but also the mood of its guests. This welcoming gesture lets more sunlight to reach the undersides of the cabins to encourage plant growth.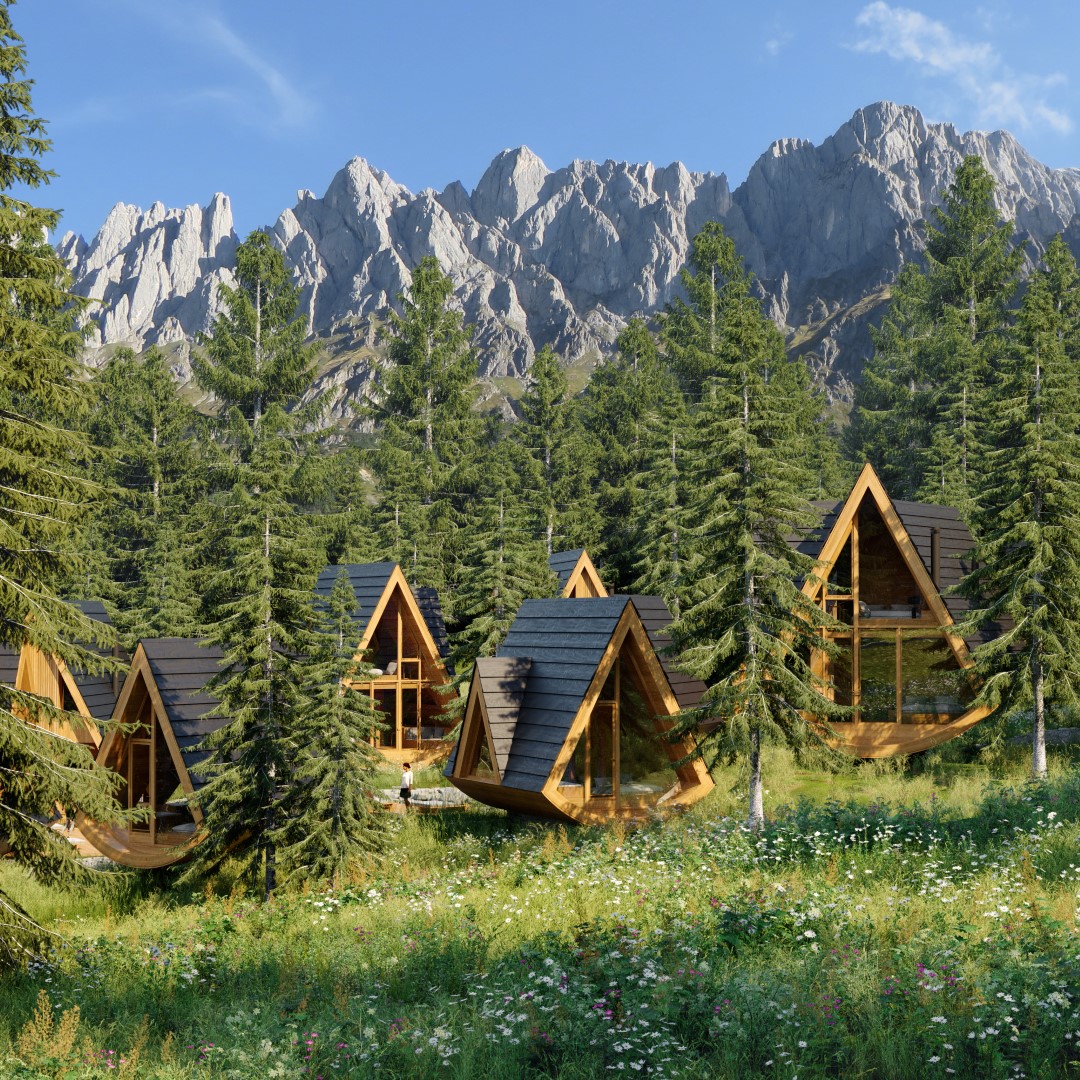 As you wake up in your cabin, the sharp peaks of the a-frame roof and the Hochkönig mountain in the distance serve as a reminder of the millions of years of evolution that have shaped this place.
The presence of an alpine landscape design of large rocks in a series of water ponds, connect the cabin to their surrounding and allows you, as a guest, to become part of the natural world.
During the winter months, when snow is abundant in the area, the stilt design serves a practical purpose by separating the interior of the cabins from the cold ground. The hotel also features a main-house with a lobby, restaurant, and spa area for guests.
The sharp, spike-like peaks of the a-frame cabins are reminiscent of the sharp peaks of the surrounding mountain, giving the hotel a sense of place and connection to the local landscape.