Remember when we were kids and climbed trees, feeling free and full of awe and exploration as we navigated through the branches?
Those memories are a far cry from the disconnected, urbanized world we live in now. That's why 'One with the Birds' was created – to reconnect us with nature and the curiosity that lives in the treetops.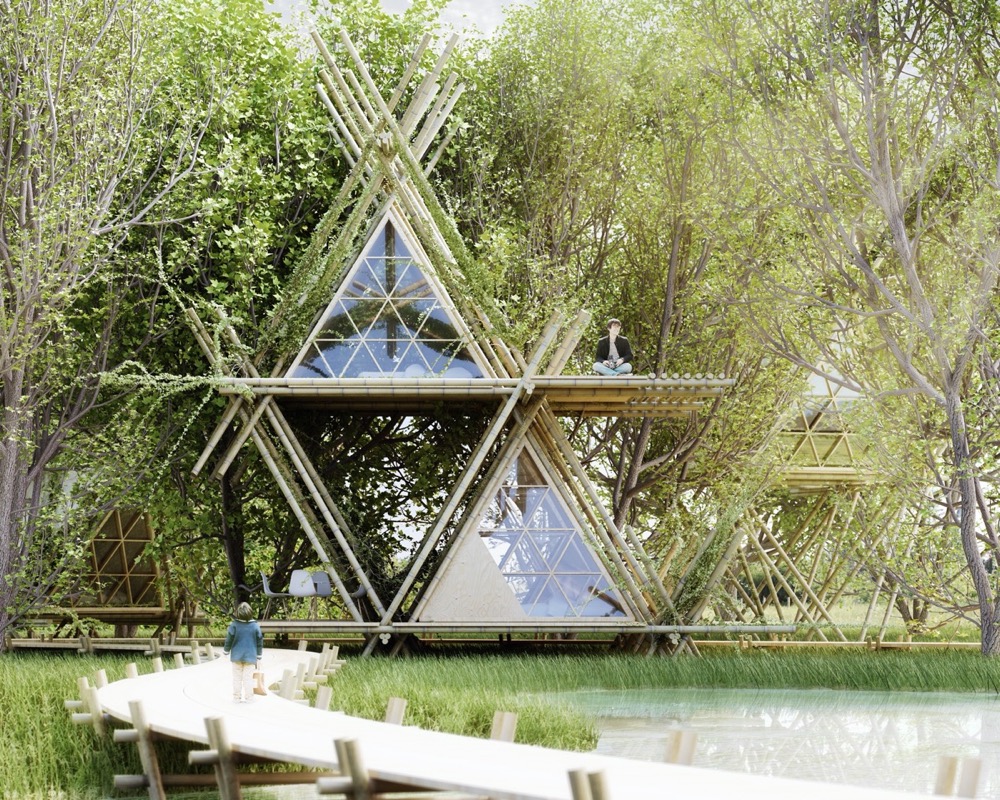 'One With The Birds' is a modular joint system for building with bamboo. For multilevel buildings bamboo can be used as a hybrid structure combined with glulam and clt. This concept is a first attempt to bring bamboo to an urban fabric.
Not only is 'One with the Birds' made of bamboo, a sustainable and local material, but it is also designed with a holistic, modular approach that allows for the extension of existing structures or the reuse of the bamboo after a building's life cycle has ended. This makes it a truly sustainable solution for the construction industry, which is currently responsible for some of the highest CO2 emissions on the planet.
As we use the modular nature of 'One with the Birds' to envision the future of our cities, we can't help but wonder how bamboo will change the way we live. Will it bring us closer to nature and make our cities more vibrant and alive? Only time will tell, but one thing is certain – this project represents a chance for us to rediscover the magic and freedom of our childhoods and create a more harmonious relationship with the natural world.
We have put this approach into practice in a number of projects around the world, including structures in Beijing, a yoga pavilion in Anji County, and an eco-hotel in the jungle of Ecuador. These projects demonstrate the versatility and potential of bamboo as a building material and our commitment to creating a more sustainable future for all.