Waking up in a Mush Room is a truly magical experience. As you open your eyes, the soft sounds of birds chirping fill the air and the rustling of leaves can be heard through the large windows that connect you to the natural world.
As you gaze out at the trees, you may catch a glimpse of a squirrel scurrying about, adding to the sense of being immersed in the ecosystem.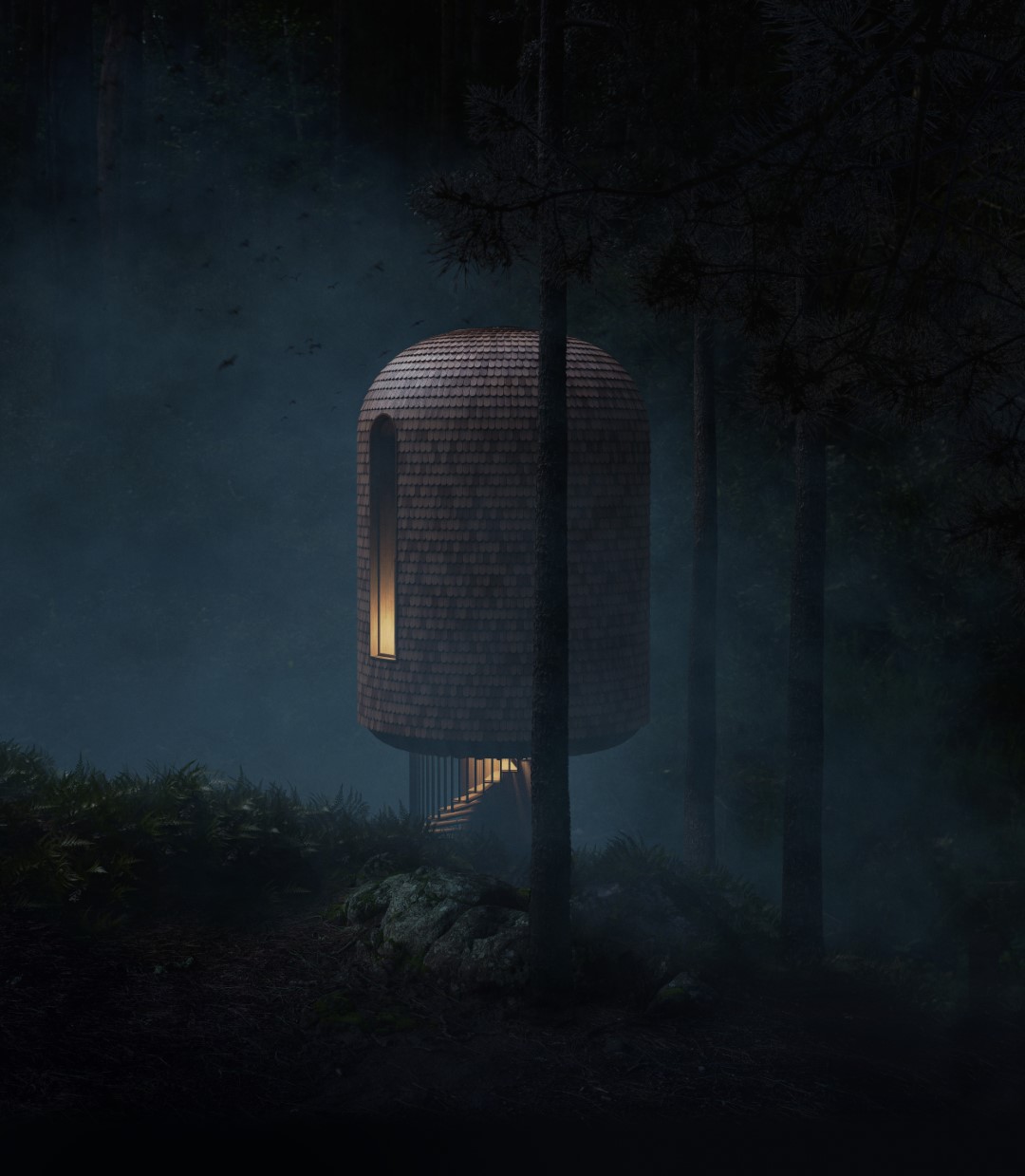 As you step out of bed and make your way to the kitchen or living area, you can't help but feel a sense of peace and relaxation wash over you.
The cabin serves as a reminder to take a break from the hustle and bustle of city life and connect with the natural world. It is an opportunity to escape the stresses of everyday life and find peace and tranquility in the beauty of the forest.