The modular kiosk is a flexible and adaptable structure that can be customized to meet the specific needs and demands of any location.
Inspired by a coffee cup, the kiosk is round in shape and serves delicious coffee for the brand '% Arabica'. It is constructed using wooden beams and features a white, translucent shell made of Corian. When the kiosk is open, it glows to signal its availability to customers.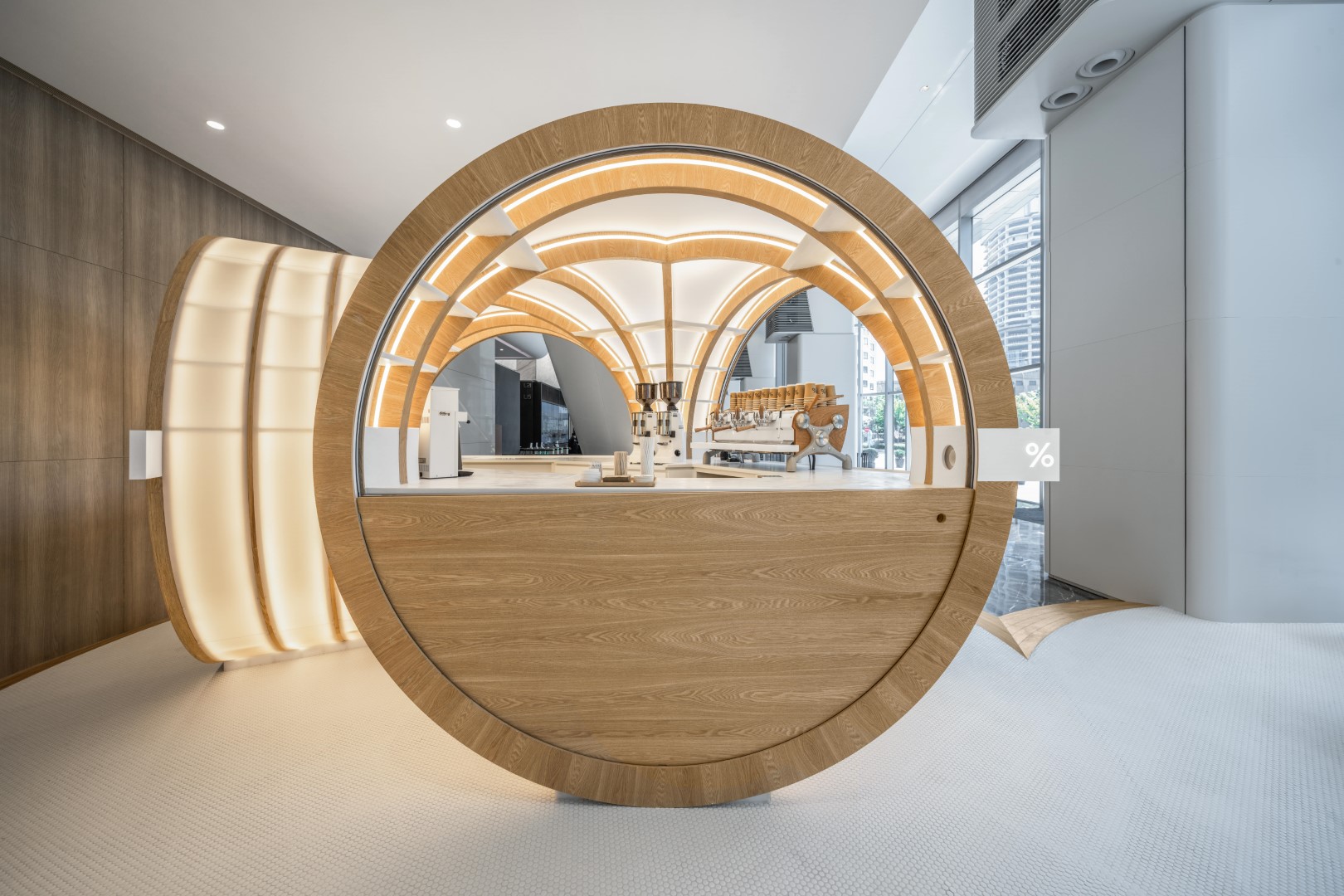 The doors of the kiosk are designed to rotate around the center of the round opening, and when closed they create a minimalist interpretation of the brand's logo (%). This unique and eye-catching design not only serves as an attractive feature, but also helps to differentiate the kiosk from other coffee stands.
To date, we have built 12 kiosks in a range of shapes and sizes, located in various locations around the globe. The modular kiosk is a versatile and visually appealing solution for anyone looking to serve high-quality coffee in a unique and memorable way.
Make sure to stop by at one of the % Kiosks if you happen to be in:
Al Kout Mall, Kuwait ; Alexandra House, Hongkong ; Alibaba Campus, Hangzhou, China ; Ant Finantial Campus, Hangzhou, China ; Repulse Bay, Hongkong ; ITC Tower, Shanghai, China ; South Molton Street, London, UK ; Marina Mall, Adu Dhabi, UAE ; Yas Mall, Adu Dhabi, UAE